Cultural and Congress Centre of Caldas da Rainha
Rua Dr. Leonel Sotto Mayor 2500-227 Caldas da Rainha Portugal
WELCOME
We are pleased to invite you to explore the 16th International Conference on Particle Induced X-ray Emission (PIXE2019) page. The conference was held at the CCC of Caldas da Rainha, Portugal.
Initiated in the 1970s as International Conference on Particle Induced X-ray Emission and its Analytical Applications, the Int. PIXE conference was renovated in 2010. The name was shortened to its present status and the focus on the techniques development and improvements in applications were enhanced.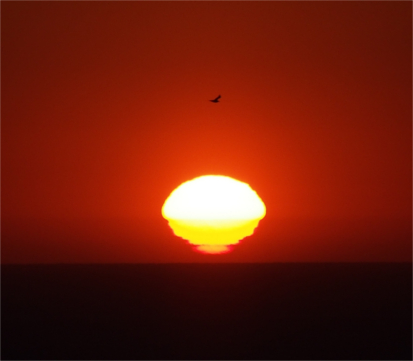 Starting in 2013, the conference became biennial and each meeting has a specific theme.
The PIXE2019 theme, "Unravelling secrets from atoms to planets", aims to emphasise the presently expanding multi-scale scope of the technique, supported on an important set of recent developments.
The scientific programme was full of interesting and new results, which can be accessed in the Proceedings published on Nuclear Instruments and Methods B.
The social programme outing day started with a very interesting presentation by Prof. Campbell and terminated in a beautiful view of the Sunset at Nazaré (photo by © Mark Sundquist).
PIXE2019 was promoted by the non-profit association AdFisicateca in a joint venture with researchers from the University of Lisbon, the New University of Lisbon, the Polytechnic Institute of Leiria and the IEQUALTECS Lda enterprise.
PIXE2019 was organized in cooperation with International Atomic Energy Agency.
The support of various entities, which logos are displayed below is acknowledge.