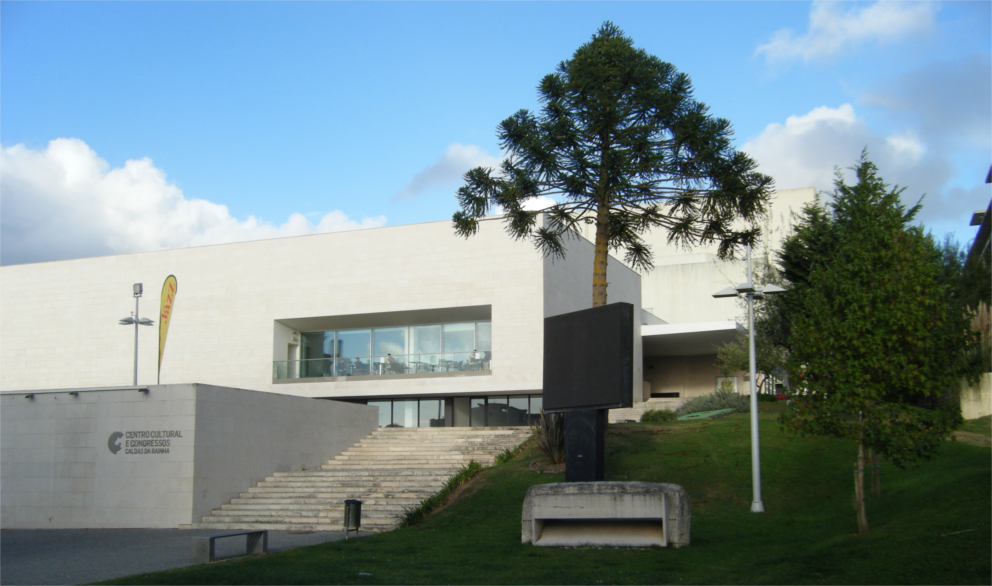 The conference will be held in the
CCC (Cultural and Congress Centre) of Caldas da Rainha
Rua Dr. Leonel Sotto Mayor
2500-227 Caldas da Rainha
Portugal.
Plenary talks and oral presentations will take place in the small auditorium, while posters, enterprise stands and coffee breaks, will share the large 317 m2 space of the CCC foyer.
In respect to accommodation, the CCC is surrounded by several facilities within walking distance, including three major hotels at less than 1 km.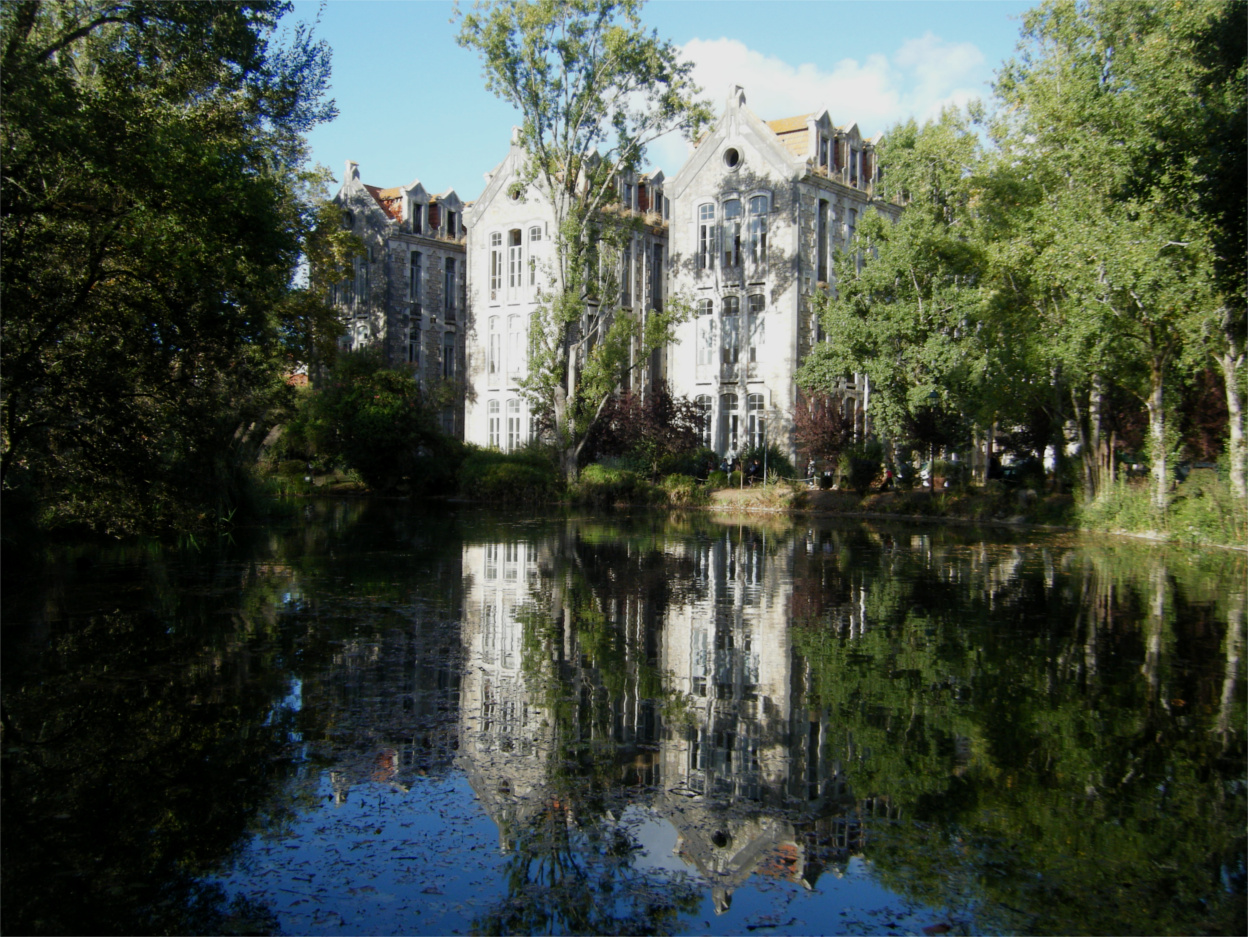 Caldas da Rainha , with its beautiful D. Carlos I garden and Art Noveau architecture buildings, is located 90 km North from Lisboa, 10 km East from the Atlantic coast, and equally distant (35 km) from major surf sites of Peniche and Nazaré.
Caldas da Rainha is a vivid small city, dedicated to arts, hosting various important ceramist workshops, including that of the famous Portuguese ceramist, Rafael Bordalo Pinheiro.
Reaching Caldas da Rainha
Caldas da Rainha can be easily accessed from the Lisbon Airport by Metro+bus, group van or individual taxi. By bus, Caldas da Rainha can be reached in about 1h10m, at travel costs less than 9€. Buses leave from Sete-Rios Metro station (near Lisbon Zoo), and run at intervals of approximately one hour (depending on the time of the day).
Transport by van might be organised for groups at costs below 50 € per person (final cost depending on the number of persons). Taxi will cost about 100 € (eventually more). Prices are available online (e.g., Cooptáxis).
Travel information
Portugal is a member state of the Schengen Area. A Schengen Visa will be required for participants from those countries that need a visa. Please verify whether you need a visa or not and if necessary do ask for it as soon as possible, as it may take a few months to obtain one. A letter of invitation for this matter will be issued upon request.